Video: Kendall Marshall Kicks Ryan Kelly's Shoe
February 11th, 2014| by Lost Lettermen
[EDITOR'S NOTE: Language in video below is NSFW.]
Tobacco Road rivals Duke and North Carolina square off in the Dean Dome on Wednesday. And as former Tar Heels guard opined on Twitter on Monday, the tension is building.
Marshall's means of relieving that tension: Taking one of the shoes out of Los Angeles Lakers teammate (and former Blue Devil) Ryan Kelly's locker and kicking it across the locker room while saying, "F*ck your shoes."
In response, Kelly decided to take the high ground.
Some people throw temper tantrums before the Duke-UNC game and kick sneakers (@KButter5 ). Others, like me, let the game do the talking…

— Ryan Kelly (@RyanKelly34) February 10, 2014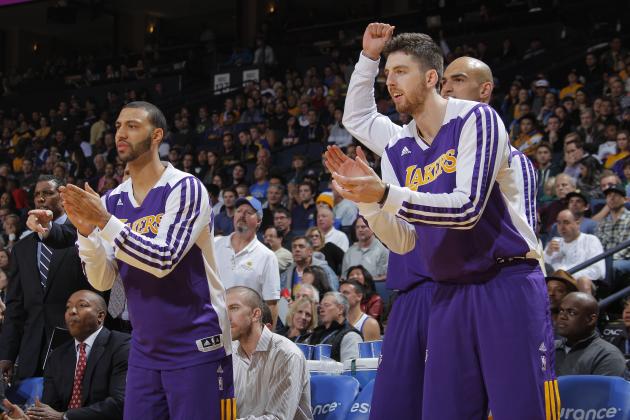 Comments
comments