VU's Franklin Gets 'Chip on Shoulder' Shirt
August 2nd, 2013| by Lost Lettermen
Vanderbilt head coach James Franklin — he of the brash talk, cool business cards and offseason cliff jumps — is a literal, "practice what you preach" kind of guy. Hence this latest addition to his Commodores coaching wardrobe.
Love this shirt. "The 'chip' represents who we are" -James Franklin pic.twitter.com/JyeBXascMB

— Jon Cooper (@JonSDS) August 2, 2013
Cheesy and trite? Absolutely. Then again, are we really going to dispute the motivational methods of a coach who's turned long-moribund Vanderbilt into a respectable program? Because whatever he's doing is clearly working.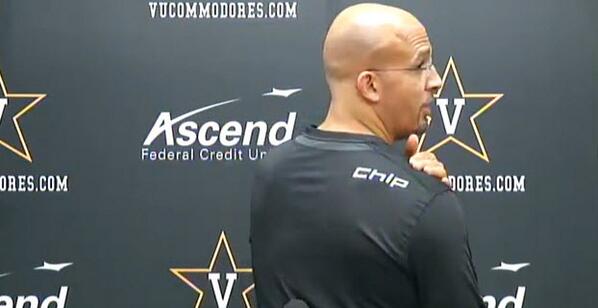 Comments
comments